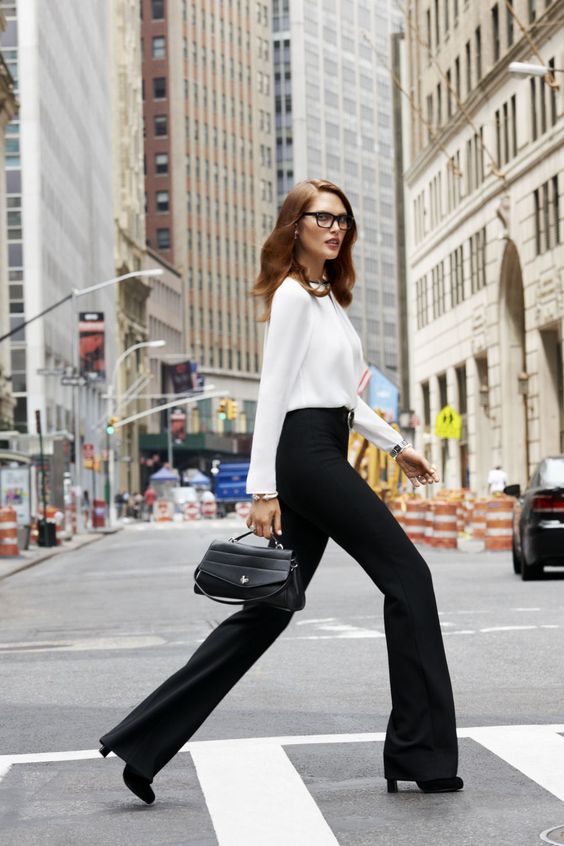 The first day of a new job is similar to the first day of school. It is fun and exciting, but it can also be scary and overwhelming. No matter how you slice it, people are judging you and it only takes a few seconds to make an impression. To get started on the right foot, you need to look confident and comfortable and your dressings play a key role. It sends an instant message about who you are. 
With the startup culture becoming increasingly popular thanks in part to their reputation for having a laid-back work environment, many non-startup companies are also opting for a shift towards a more casual atmosphere. Despite this shift, dress code still applies and you may wish to take note to adhere to that.
Still not sure of what is the ideal attire for work? Let us share with you our suggestions for work attire in 3 different fields: 
1. Business Industry (Finance, Administration, White Collar Jobs)
As a general rule, your best bet is to dress conservatively. While it is certainly necessary to follow any existing dress codes for professional events, you should feel comfortable and confident in your clothes. Common business attire includes dresses, pencil skirts, blazers, button-down shirts, blouses, and trousers. They can be easily accessorized with simple jewelry and belts. It is also a good idea to keep your hemlines appropriate for the office, meaning no miniskirts or skin-tight dresses.
2. Creative Industry (Digital jobs, Graphic Designer, Fashion Designer)
Not every industry subscribes to traditional dress codes. Jobs in the creative sector are less likely to abide by standard dress codes. Feel free to show off your personality in the creative industry but not at the expense of looking unprofessional. You have more freedom to wear fashion-forward or colorful pieces. Dare to be a little different. Play with different textures. But remember, it is still important to dress to impress even in an industry where dress codes are more relaxed. 
3. Sales Industry (Insurance Agents, Realtors. Road Warriors)
A sales executive represents the face of her company to prospective clients. Having a scruffy or untidy appearance suggests the company has little self-respect or poor attention to detail and presentation. It also can lead prospects to write you off as someone who is not serious or professional. Never attend a sales appointment dressed in overly-casual clothing, such as shorts, tank tops, flip flops or t-shirts. You're not likely to be taken seriously in this type of attire, and that can hurt your chances of closing a deal. 

Dress in an outfit that suits your body type and is neither too tight or too revealing as it can distract from the merits of your sales presentation. A simple professional look that is appropriate for any type of sales call is a button-down shirt, black or neutral and patterned pants, dresses or skirt suits with solid-colored tops.  Importantly, find clothes that allow you to move with ease from 1 place to another as you would likely be on the road on most days.
Ladies, how you dress for work is important. Whatever you do, wherever you work, your outfit can be a significant part of your identity and a key factor in how you are perceived throughout your relationship with a company. More importantly, wear something that gives you the confidence you need. Confidence is essential for success, and your clothes help communicate that to your superiors and peers. It will shine through.
For the month of April, RoS is having a 20% Online Discount and enjoy Free Delivery when you shop online at www.roseofsharon.com.sg. Spend $200 on our website, and receive a $40 Voucher in return!