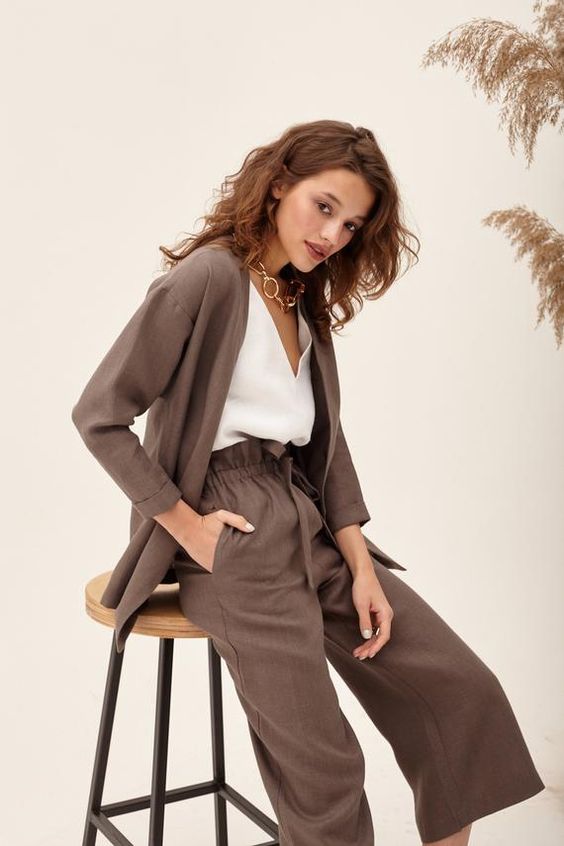 Do you always spend most of your time reading fashion magazines, fashion tips and observing how your favourite celebrities dress but still not being able to become as stylish as them? Yes, it can be overwhelming and difficult at times as there is a lot of information to be absorbed in the world of fashion. However, to become a stylish you, you do not need sophisticated clothing. You only have to keep 5 simple fashion rules in your mind using simple clothing that you have already owned!
Read on to find out what are the 5 simple fashion rules: 
Put on a full black outfit when you have run out of ideas on what to wear
Black is elegant, chic and it looks good on all skin tones. Besides, it makes you look slimmer. You can always break up black items by wearing different textures. Achieve a stylish look by throwing on a textured jacket over your basic black t-shirt and jeans! You can also pair your black bottoms with a simple black peplum top, these small little details are what made your outfit look perfect.
Play around with different sizes, length, shape or fit
Being stylish is all about playing with proportion and contrast. Get adventurous and try on your clothing of different sizes, length, shape and fit in your wardrobe! You can pair a basic oversized tee with your skinny jeans for a chic look. You may also play with length by throwing on a long jacket! However, always remember that you should pair something big with small, tight with loose and heavy with light.
Add something bright to your outfit 
Spice up your outfit by adding bright colours to it. If you are wearing a black outfit, put on a pair of bold coloured heels. Another simple way to add colours to your outfit is by carrying a bright bag. And trust me, they are just as versatile as your classic black/brown bag. Adding bright accessories to your outfit helps to jazz up your most boring outfit and it stands out in the crowd too!
Play with your style
Fashion and styles are always changing. Don't be afraid to experiment with different styles. Who knows you might find a new style that you will fall in love with. Try pairing your dress with a pair of chunky sneakers instead of platforms on the weekend to give off the cool-girl vibe. You may also try cutting a pair of jeans into three quarter length and pair it with a white button down shirt to have a chic casual look! 
Confidence
Lastly, being confident is the true definition of style. Even if you are wearing an outfit that is completely different from everyone, just wear it out with confidence and you will not look out of place. People will be able to feel the confidence exuding from you and your outfit. And perhaps next time the crowd might be dressing like you too!
Remember, you do not need to invest in sophisticated clothing to become a stylish you. Simple clothing like basic t-shirts, jeans and accessories in your wardrobe will do the job. If you need more help and fashion advice, make an appointment to speak with our Fashion Advisors here.
Don't miss our Great Singapore Sale of 20% online discount with free island wide delivery! Receive a $60 voucher when you spend above $300 and receive $40 voucher when you spend above $200.
Happy shopping!