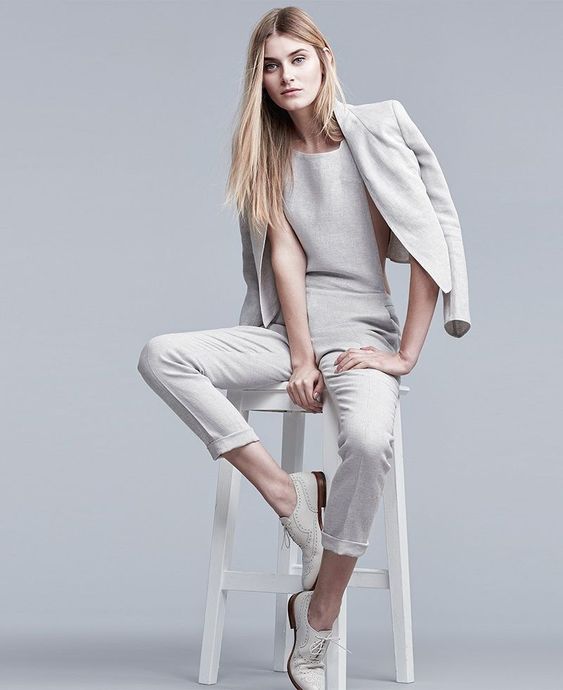 Do you find always find yourself staring at your wardrobe every morning thinking to yourself that "I have nothing to wear"? No matter how many clothes you tried on, you always feel that you can't put an outfit together. 
Do not worry, Rose of Sharon is here to give you 6 simple and easy fashion tips for those times when you have nothing to wear. With these tips, you are able to have a new viewpoint on the clothes hanging in your wardrobe without spending more money on new clothes. 
Read on to find out the 6 simple and easy fashion tips: 
The dress and sneakers combo 
Instead of wearing a pair of platforms or sandals with your favourite dress, try putting on sneakers instead. Trust me, the same dress which you have always worn will look different with a pair of sneakers. Besides giving off a chic look, it allows you to walk comfortably with confidence. 
Layer your outfit
Try layering your outfit with an oversized denim or tweed jacket to give your outfit a different look. Top & Tweed  jackets are classic and it is a stylish building block that allows you to pair with everything- dress, pants, shorts, skirts! You can get experimental by throwing on your oversized denim jacket with your basic White tops and tweed skirt to create a Classy Elegant look.
Dress head to toe in a monochrome outfit
Monochrome outfits are the easiest and simplest way for you to achieve a chic look. However, dressing in a monochrome outfit does not mean you only have to wear one solid colour from head to toe. You can try wearing different shades and tints of the same color! For example, you can wear a light grey t-shirt with a pair of dark grey joggers to complete the monochrome look. Don't forget to incorporate different textures to give more depth and dimension to your outfit to have a more appealing visual. Last but not least, selecting the right colour for your monochrome outfits help to accentuate the right parts of your body. So, don't be afraid and try experimenting with this new look now!
Accessorise 
Wearing accessories can help to polish up and divert attention away from your outfit! Their eyes will be drawn to your accessories instead and they will not notice that you are wearing the same outfit. Start by choosing a focal point on your outfit and accessorise around it. For example, if you want people to focus on the top half of your outfit, you may put on a necklace, brooch or earrings. Stop spending so much money on clothes and start investing in accessories now!
Throw on a Culotte Pants
Wearing a pair of culotte pants can help you to look cool without putting in a lot of effort into your outfit for brunch or work. However, wearing culotte pants can make you look shorter, wider and unflattering. So, in order to prevent that from happening, always wear a tighter top to balance out the wider silhouette of the pants. You may put on a pair of high heels to highlight the shape and structure of your wide-leg culotte pants. If you want to go for a more casual look, put on your favourite pair of sneakers or sandals! 
Master the tips above and your wardrobe will feel fresh again…. Dressing up in the morning will be easier for you too!  If you need more fashion tips, don't forget to make an appointment with Rose of Sharon's team of Fashion Advisors who will be happy to offer you a 1-to-1 online consultation here. You may also wish to check out our website for more information at www.roseofsharon.com.sg. 

Happy Shopping!